#1 in Mobile App Session Replay
Gain deep user behavior insights with session replays. Integrate with all mobile app platforms.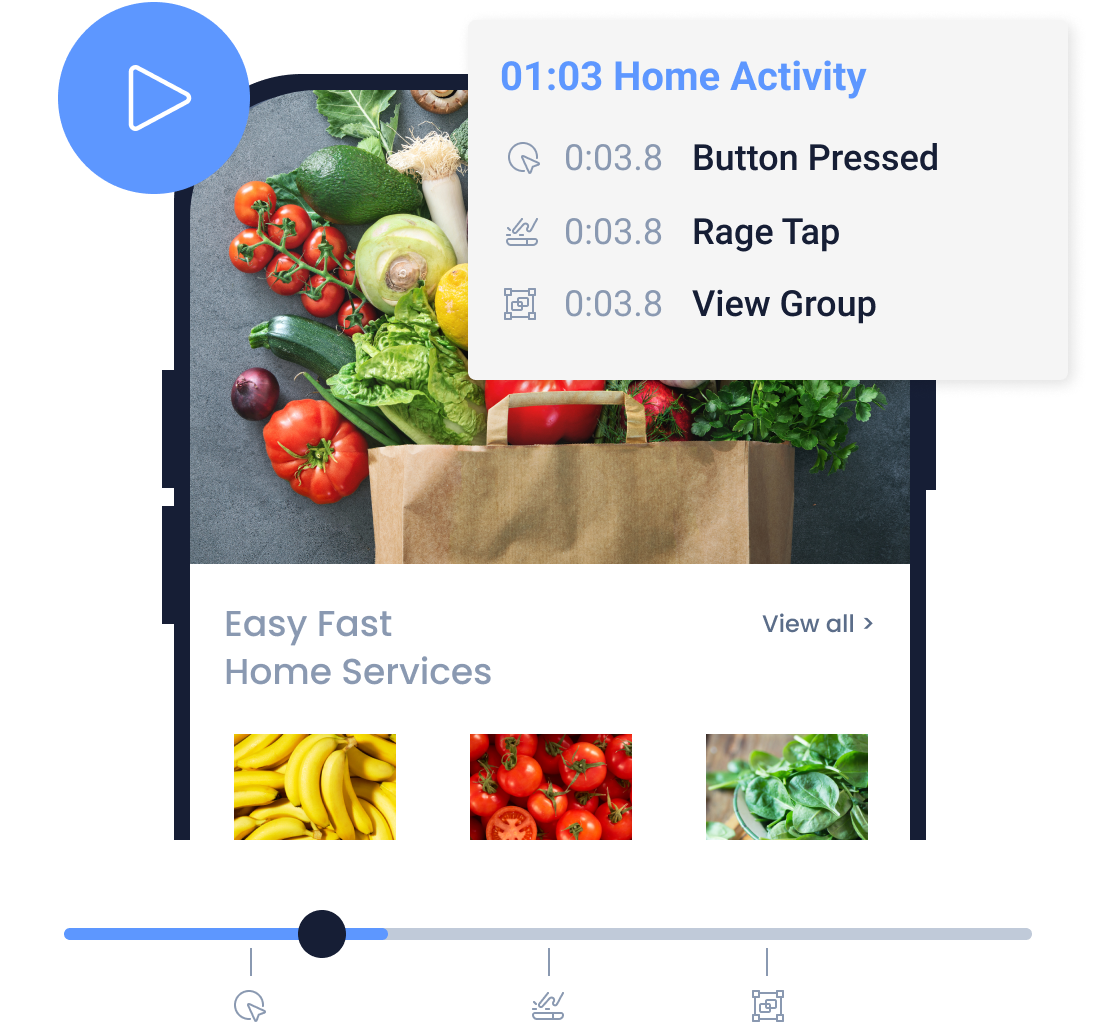 Trusted analytics solution for world-leading brands: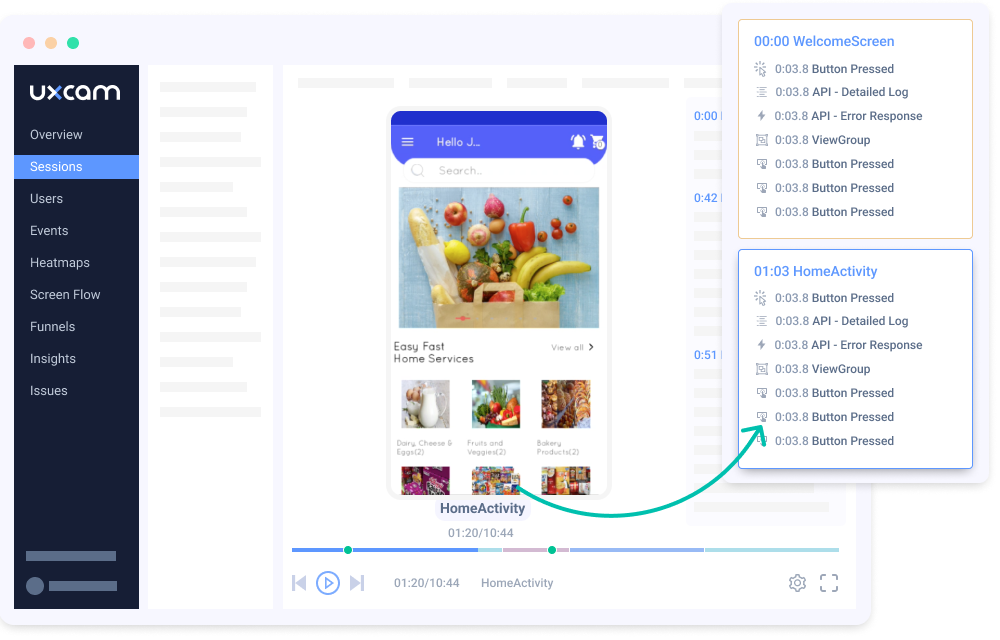 Understand the full app user journey
We record your users' sessions from start to finish so you can replay their full journey. Quantitative analytics like event analytics and funnels can help you identify high level problems like drops in your core KPIs. Session replays can help you to identify specific screens that have UI issues, and result in user churn.
Segment session replays by behavior
Apply advanced segmentation to analyse your users' sessions. UXCam allows you to segment by user gestures like rage-taps, unresponsive-taps, and more. Combine behavioural attributes with demographic and device based segments to identify the root cause of usability problems.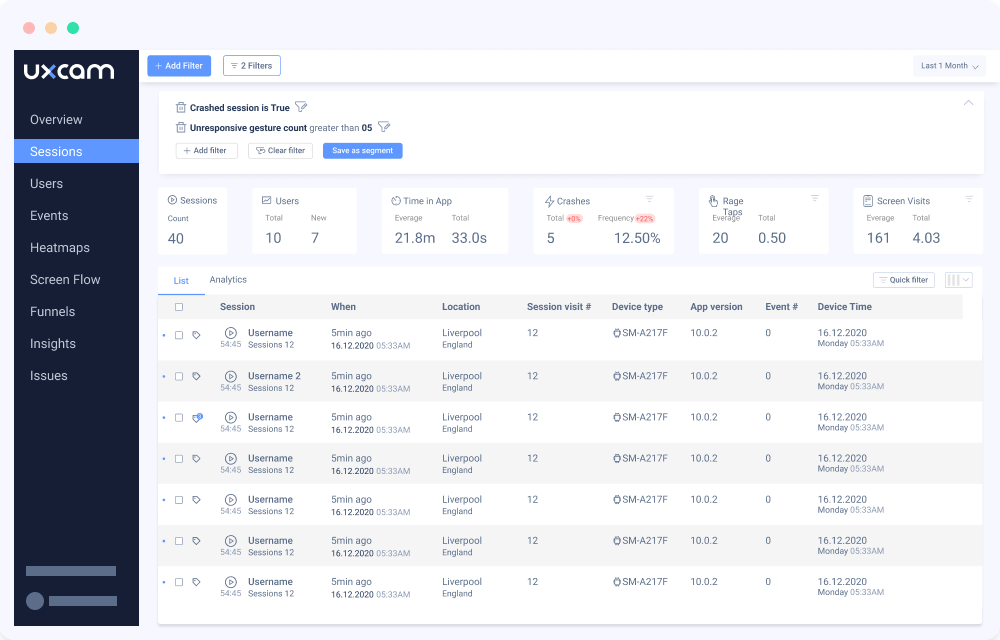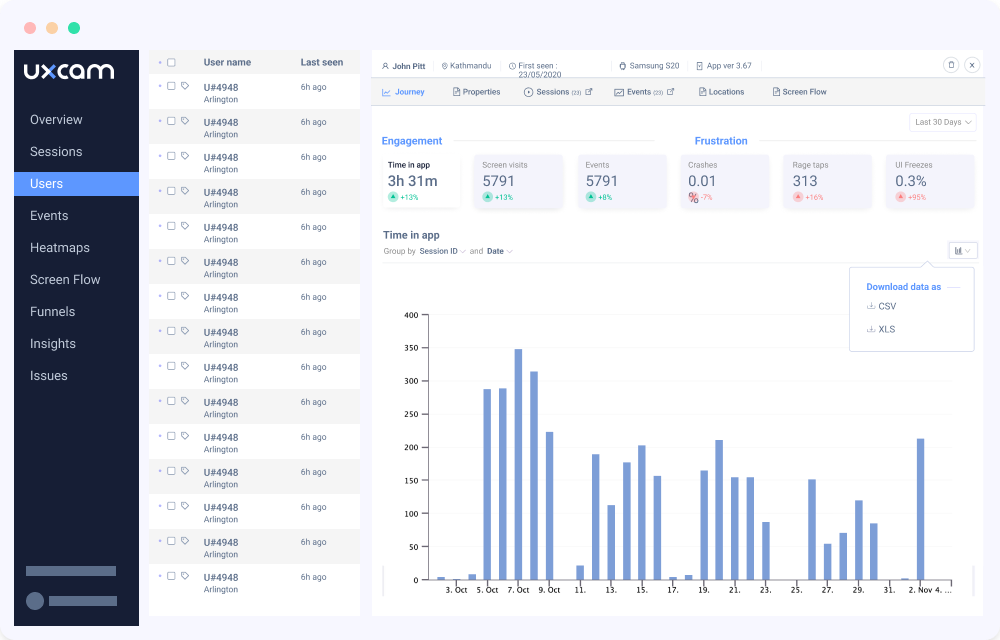 Embed custom events into session replay
Set up custom events. We embed events into sessions, and allow you to replay specific events via session replays. UXCam provides you with the full metadata for each and every session of your mobile app users.
Zoom in on segmented sessions
Take a sample of users from your identified segments, and replay full sessions with the embedded events. Analyse all your different mobile app versions, and identify version specific usability issues.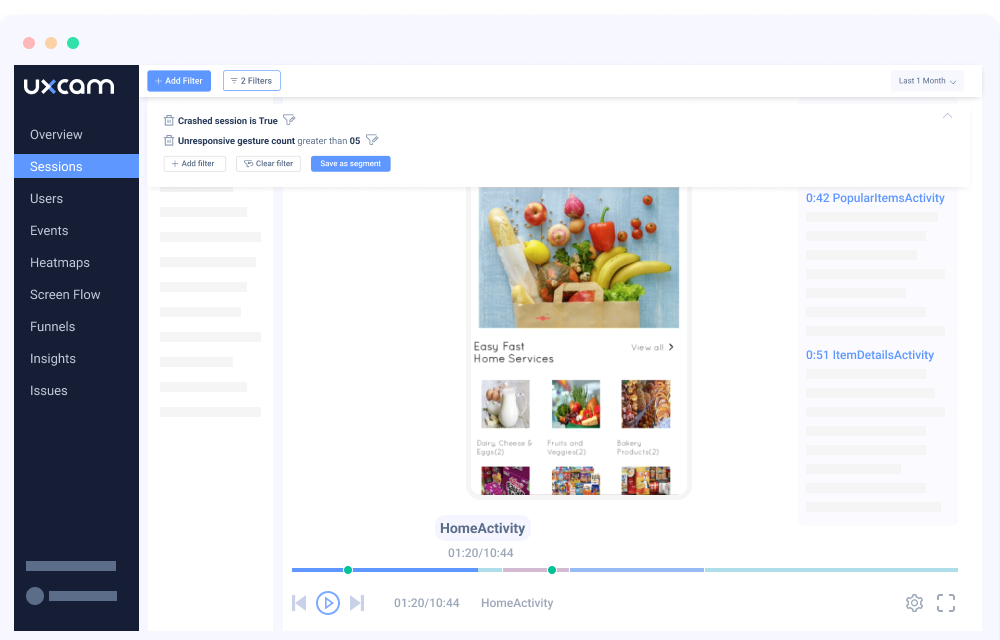 37,000+ raving fans use UXCam's session replay
UXCam is the market leader for mobile app session replay and mobile app analytics.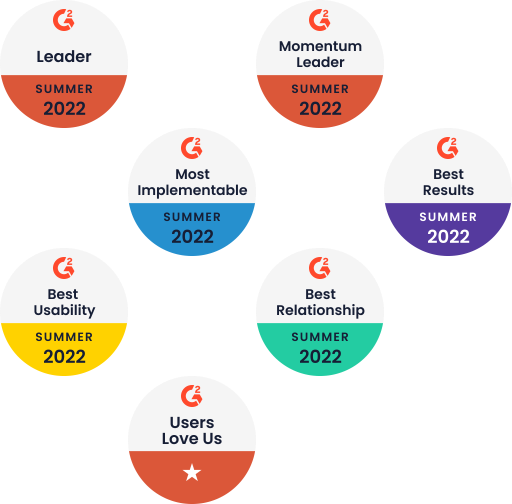 See through your users' eyes and deliver the perfect app experience
International Security Compliance

CUSTOMER STORIES

We now use UXCam to validate our product ideas and test out hypotheses with raw, actionable user insights.
Housing.com
Gaurav Jain Lead Product Manager
Read the case study
CUSTOMER STORIES
If something goes wrong within the app, UXCam is the first port of call to understand what's going on. Playing a key role across multiple teams, UXCam is now an integral part of the launch and live ops strategy.
Costa Coffee
Daniel Tomlinson Global Digital Analytics Manager
Read the case study
CUSTOMER STORIES

We wanted to make data-driven decisions on what content to push out next and evaluate how our instructors are doing. With UXCam, we get a holistic picture of the top performing content within the app and the instructors that drive the highest user engagement.
Inspire Fitness
Neil Jain Product Manager
Read the case study